Established in 1998, Barry Block Landscape Design & Contracting, Inc. concentrates primarily on residential garden design and landscape installation for discriminating homeowners on the east end of Long Island. We collaborate with each client to ensure that their individual styles are reflected in their surroundings.
Regardless of the scope or phase of your project, our services encompass each stage from design concept to complete landscape installation. Aside from providing both seasonal and perennial plantings, Barry Block designs and constructs fences, walls, arbors, pergolas, patios, walkways, boulder staircases and driveways that add to the beauty of your home. We will work within your means while ensuring that the results will add enjoyment and value to your property for years to come. In our practice, we use sustainable low maintenance concepts and incorporate the latest innovations of landscape construction to apply timeless horticultural practices.
A garden that is carefully planned provides joy and beauty all year long – Barry Block
Our award winning work has appeared in such notable publications as HGTV.com, Departures, Cottage Living, Luxe Interiors + Design, Real Gardens, Hamptons Magazine, HC&G, Women's Day, House, Southampton Press and East Hampton Star to name a few. Our work was also featured in the architectural design book HouseHampton. We were selected to participate in the Cottage Living Idea Home Show House in Bridgehampton. Barry has appeared as a guest on the P. Allen Smith Garden Home Show and on WPPB Southampton's Real Life. Our projects have also been shown on NBC's The Today Show and Open House.
Choosing Barry Block Landscape Design & Contracting, Inc., you can be assured of outstanding personalized service conducted in a professional manner with the finest quality materials, hand-selected by Barry Block.
STAFF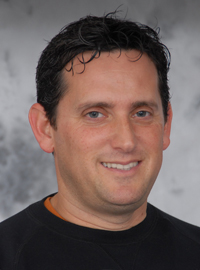 Barry Block
As founder and Vice President, Barry Block is a skilled and accomplished landscape designer who has had a passion for gardening all his life. Formally trained in Ornamental Horticulture and Landscape Architecture from SUNY Farmingdale and ESF at Syracuse, respectfully, he has over 30 years of experience and the vision it takes to produce distinct gardens that reshape his clients' properties. By combining an extensive plant palette with a variety of garden structures and natural elements, he will give your property the texture and depth it needs to bring continual pleasure throughout the year. Barry is a member of the American Society of Landscape Architects (ASLA), New York State and Long Island Nurserymen and Landscape Association (NYSNLA & LINLA), and Association of Professional Landscape Designers (APLD).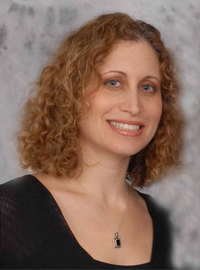 Beth Ann Block
As Vice President and Controller, Beth Ann Block brings her former corporate finance and public accounting experience to the organization. She received a BBA in Public Accounting from Pace University and an MBA in Marketing from Fordham University. Beth Ann is in charge of the daily operations of the business, provides office support for all of our projects and acts as a liaison with our clients.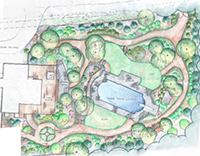 Design Team
A properly planned project ensures that your landscape comes out the way that you envision. Upon your request, Barry and our design team will visit your site, discuss your vision with you and create a landscape plan that fits both yours and your property's needs. It is always a good idea to bring in a landscape designer as early as possible. We can advise on important placement decisions, we are familiar with town requirements and can assist in facilitating any permits necessary. Our plans can be as detailed as your site requires. We also have a licensed landscape architect on staff should the need arise.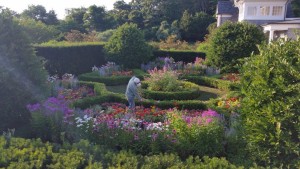 Installation Team
Regardless of whether a new construction, renovation, new planting area, new seed or sod lawn or you just want to add seasonal color, you will receive a detailed landscape proposal outlining all the items. All of our projects are meticulously installed in a timely and professional manner. Our foremans and staff are seasoned experts in their field. After all your landscape defines your home and is the first impression that one gets.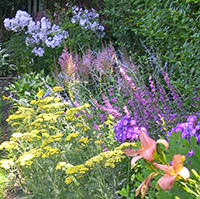 Garden Maintenance Team
After putting so much time and effort into your new landscape it's imperative to have a maintenance plan in place for the health and aesthetics of your gardens future. Our staff has the experience and knowledge to properly care for your plants so they strive and give you years of enjoyment.